The Old Windmill, c1840
The Old Windmill, c1840
The Old Windmill, Wickham Terrace, Brisbane c1840
The following article from Trove is related to this scene.
A Brisbane icon, but one with a brutal side:
Geelong Advertiser Sat 21 Aug 1841
The blacks who were executed at Moreton Bay, were Nungavil and Mullan, the latter was the oldest of the two. They were executed for the murder of a man named Tuck, belonging to Mr Stapylton's surveying party. The eldest of the two cried very much when he knew that he was to be hanged; but the younger appeared to be quite indifferent until he came within view of the place of execution, on which he became very downcast and tears were observed to be falling from his eyes.
The Windmill Hill, where the execution took place, is within about a quarter of a mile of Brisbane Town, and but for the absence of water, would, in a few years, be a thriving place.
At the execution there was between two and three hundred of the aborigines around the gallows; they appeared to be very indifferent as to what was going on; and the greater portion of them attended the funeral.
---------------------------------------------------------------------------
The gallows was the Windmill itself, with the two prisoners hung from the small wooden platform top left of the building.
Then and now...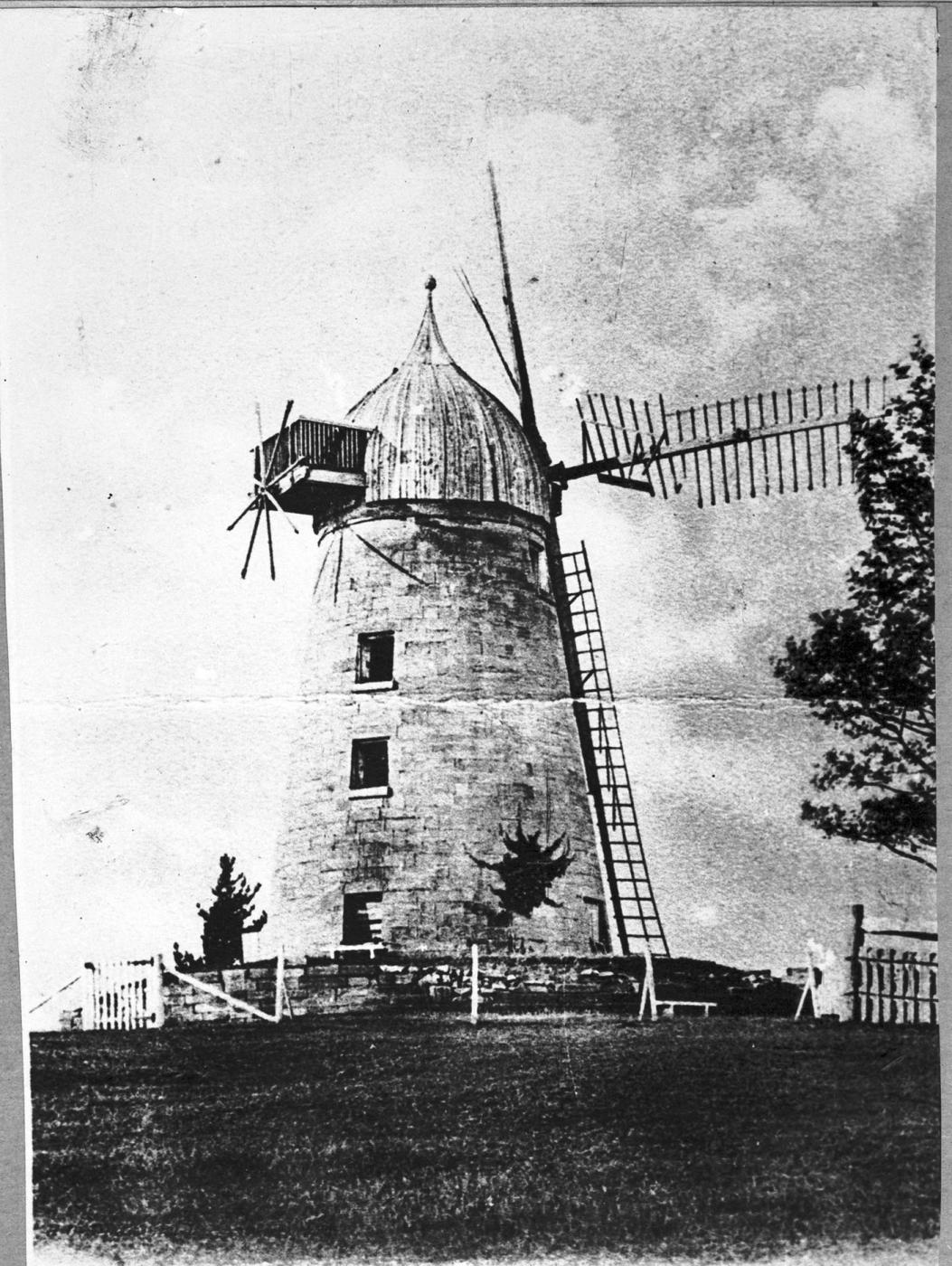 You might also like
Location of this image
View Larger Map
|
See more historic photographs